Close
Introducing The Pumping House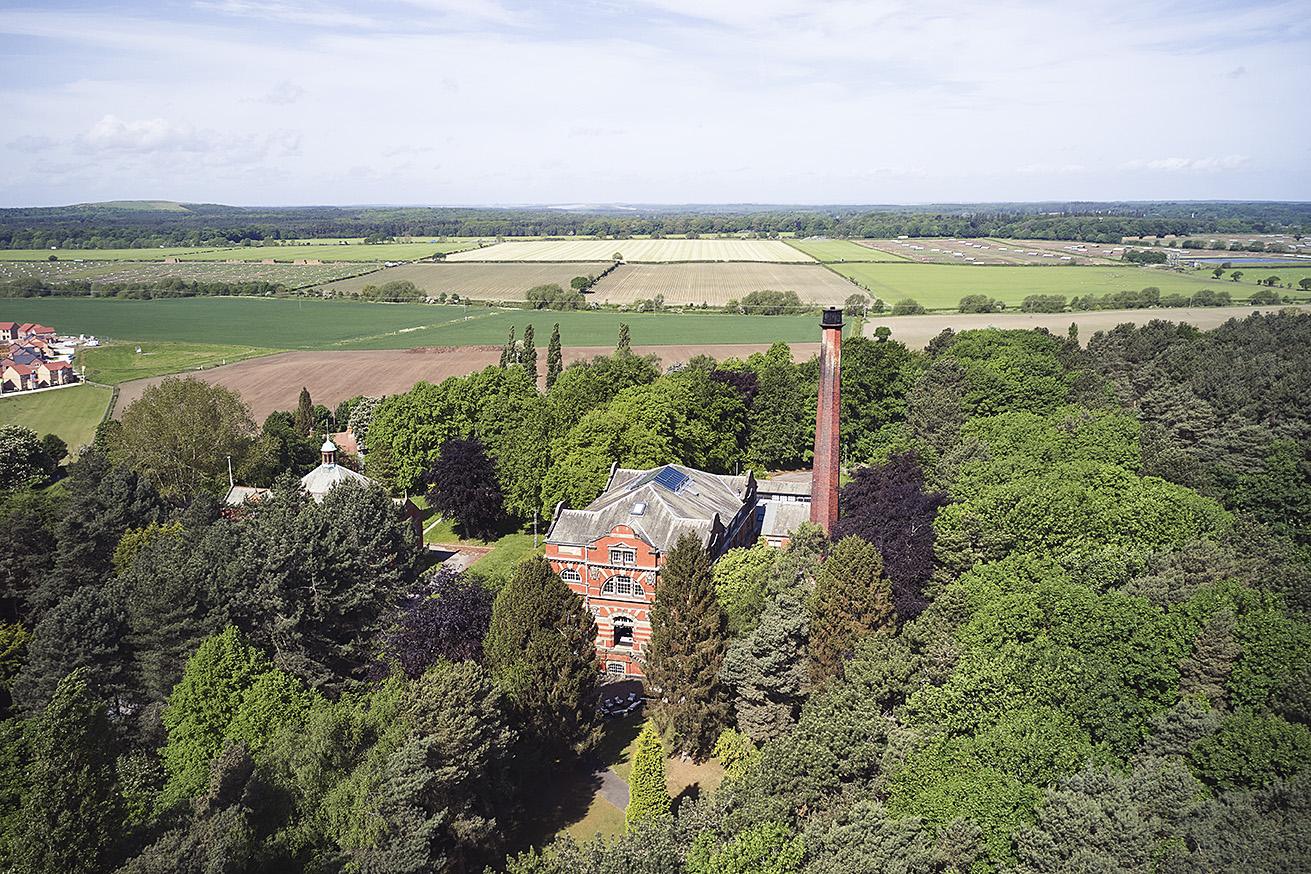 This is a location that houses truly special, singular moments. It is known as one of the most extraordinary wedding locations in the UK.

The Pumping House is a Grade II listed building set on six acres of grounds on the edge of the Sherwood Forest – a short drive from Sheffield, Nottingham, Lincoln and Mansfield. Built in 1909, this is a rare gem of Victorian architecture that has been carefully restored into a venue that meets bespoke, contemporary tastes.

The Pumping House is a former pump house originally called Boughton Pumping Station, opened in 1905 by the Nottingham Water Department. The main pump house was designed by notable local architect W B Starr and featured a towering combustor chimney. This remains a distinctive local landmark to this day. The pumping station later passed into the hands of Severn Trent Water and in 1974 was listed Grade II – which means it is a building of special interest, warranting every effort to preserve it.

Indeed, the original architecture and features of the Pumping House are still intact. Much like the previously mentioned chimney, but also the striking red brick frontage, and the original paned, full-length arched windows in the main double-height Engine Hall.

However, this is such a popular destination for weddings and special celebrations because of its contemporary mindedness, the sophisticated interior design in the self-catering accommodation suites, where Edwardian architecture and antique furniture meet modern facilities and geometric décor. You might call it a bit of Bauhaus modernism on the edge of the forest.

This thinking carries through to the food and drink. A striking building and location is important for a wedding that is truly memorable, but everyone knows that the real memories are made at the dining table and the bar (and eventually the dance floor.) We work with expert local ingredient and drink suppliers to provide high-end pairings that work for any taste and diet. Our experienced in-house chefs will create a bespoke menu for both day and night.

Bespoke. Because no two weddings are the same. This is very much the spirit of The Pumping House. We are custodians of a spectacular, heritage location with excellent facilities, but we also have a personable, loyal team that is experienced in turning unique wedding ideas into a reality at every step of the journey. We offer a can-do, creative attitude to what is an incredibly personal and important celebration.


Explore more of The Pumping House